The 2021 Bronco vs. The 1974 Bronco Restomod
It's an understatement to say we're excited about the return of the Ford Bronco after a quarter century of dormancy. We're hearing stories of strangers approaching owners of the Bronco Sport (available today!) to ask them about their vehicle. If you want to latch onto that Bronco magic today, head to your Holman Ford store and check out a Bronco Sport.
Twenty five years ago, the 1996 Eddie Bauer 4WD was the most expensive Bronco at $29,285, which is the equivalent of $49,439 today. The 1974 Bronco's base price was $4,394, or the equivalent of $23,608 today. The 2021 Bronco (not Bronco Sport) is available in seven trim levels, with really creative, useful options. While pricing for the Bronco starts at just $28,500, the sold-out First Edition starts at $57,410 in 2-door and $61,605 in 4-door configuration. While that's not cheap (and options will add to the price), it's the most expensive new Bronco ever offered by Ford. But it's far from the most-expensive Bronco you can buy.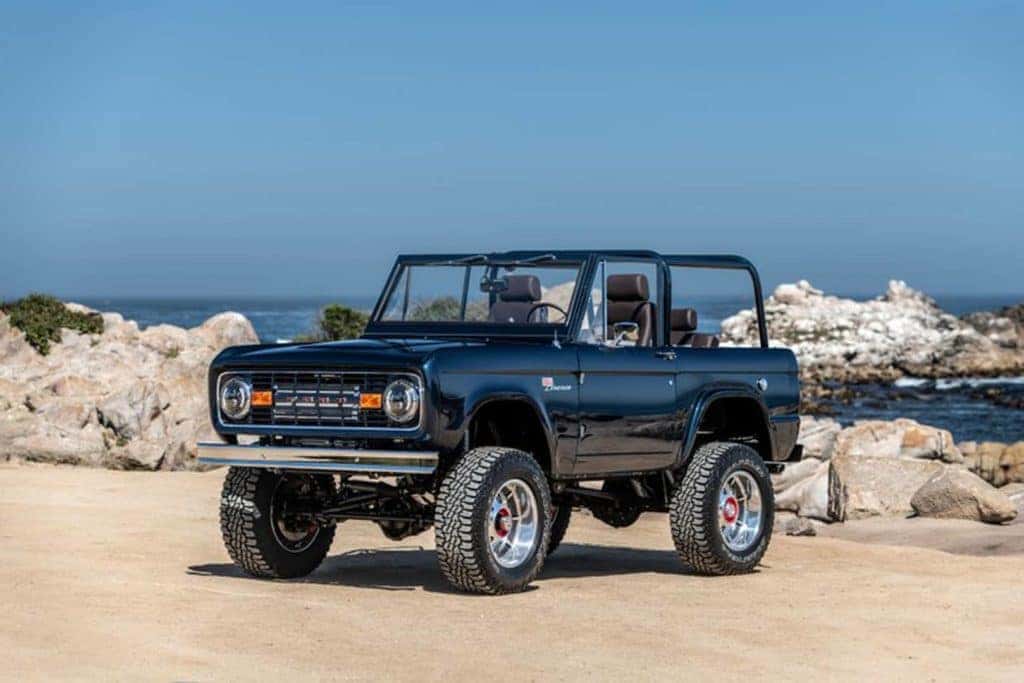 In October 2019, before the public even saw today's Bronco, I had an opportunity to spend some seat time in a fully-restored and upgraded 1974 Bronco. "Fully restored" and "upgraded" are severe understatements when describing this $348,060 (that is not a typo –three hundred forty eight thousand sixty dollar) vehicle.
Built by Ford-licensed Gateway Bronco, this truck boasted an original Ford frame and VIN, but was completely disassembled, refurbished, and upgraded. As a Ford-licensed builder, Gateway is able to source reproduction parts that are identical to the originals. While we love old Broncos, they weren't always precision-assembled. Gateway's builds are. It's fair to say that Gateway uses some nicer equipment than Ford originally did as well.
On that beautiful fall day in October 2019, my co-pilot was Gateway founder/CEO Seth Burgett, a serial entrepreneur who loves building companies as much as he loves building cars. Seth began in the driver's seat for the first part of our trip in the hamlet of Monticello, in the stunning Catskills region of New York.
He explained that the typical Gateway Bronco buyer is not buying their primary vehicle –but they are most often Porsche owners. (Who knew that Porsche and Bronco buyers overlapped?) Wisely meeting his buyers where they are, Burgett explained that he sources the same leather as Porsche, so not only will the colors likely match if that's what the buyer prefers, but the texture will as well. There is a strange dichotomy in sitting in a loud, fast, utilitarian vehicle, surrounded by fine leather and gorgeous wood.
There was a new 5.0L Coyote V8 with a Harrop supercharger with Eaton TVS technology, mated to a six-speed automatic under its rich, blue hood, producing over 700 horsepower.If this 1974 Bronco had been equipped with the 302 V8 from the factory, it produced 125 horsepower; had it been equipped with the inline-six, it produced 120 horsepower when new.
Then, it was my turn. Seth pulled the Bronco onto a wide shoulder and we traded seats. A $348,060 vehicle is an expensive one, but I'm not intimidated by expensive vehicles. The Gateway Bronco was in my top-five most expensive vehicles, but I'm not intimidated by that. His wisdom as I buckled my seat belt and put it into gear: "Have fun, but be gentle on the throttle until you are used to it –it's a lot of power for such a small vehicle." Words to live by indeed.
I am generally not in awe of high-horsepower cars, but I didn't want to do a wheelie or somehow careen out of control –not for the expense or risk of injury, but more the risk of embarrassment. I kept it to about ¼ throttle for the first half mile, eventually opening it up to about ½ throttle. It was ridiculously fast. And loud. The lift kit and oversize tires kept the center of gravity very high, but I mostly drove it on the straights. To put the power into perspective, with a factory curb weight of 3,560 pounds, each stock horsepower has to move 28.48 pounds of Bronco. Each of the Gateway Bronco's 700 horsepower has to move just 5.09 pounds of Bronco.
As we settled into the parking area, I carefully opened the door, leapt over the door sill (didn't want to scratch it) and gently closed the door. Walking around the Gateway Bronco, the attention to detail and material selection was stunning. The cargo area flooring was reclaimed barn wood. Everything looked vintage, but worked as well as a modern car. Disc brakes? Check. Air conditioning? Check. LED headlamps? Yep.
This particular Bronco may have been one of the coolest vehicles I'd ever driven. If you need to have a new classic Bronco and don't have $348,060 burning a hole in your pocket, there is good news. The one I drove was one of the most, if not the most expensive builds that Gateway Bronco ever undertook. There are some builds as low as $165,983. If you don't need a new old Bronco, browse the listings on Hemmings.com and you'll see at least one under $40,000.
Failing that, Holman would be happy to sell you a new Bronco once they reach our Turnersville  or Maple Shade, Ford dealerships. I'm confident that if you loved previous Broncos, you will likewise love the 2021 Bronco and Bronco Sport.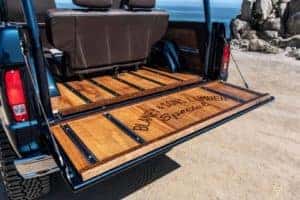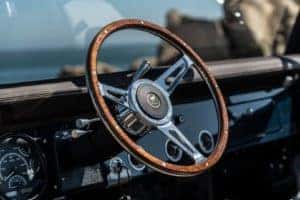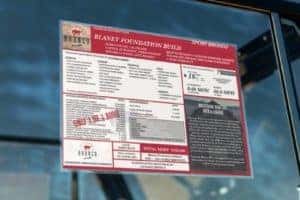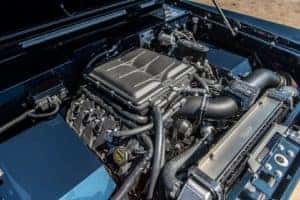 ---
More Info