New Office, New Approach to Your Commute
As the world continues to rebuild post-pandemic, many people are starting to establish a new, more permanent schedule. For most, that includes a revised work situation that could mean more long-term work-from-home policies.
Now that the dust has settled, how does this revised work and travel schedule impact your automotive decisions? It might be time to consider revisiting both your maintenance schedule and your auto insurance policy: The two work hand-in-hand to promote a healthier vehicle that works for you long into the future.
Maintenance makeover
If you've been in quarantine mode for the last year and a half, you want to first ask yourself: What has that done to my vehicle? You may be saving on gas, but a dormant vehicle has the possibility to cost you if you aren't keeping a healthy maintenance schedule.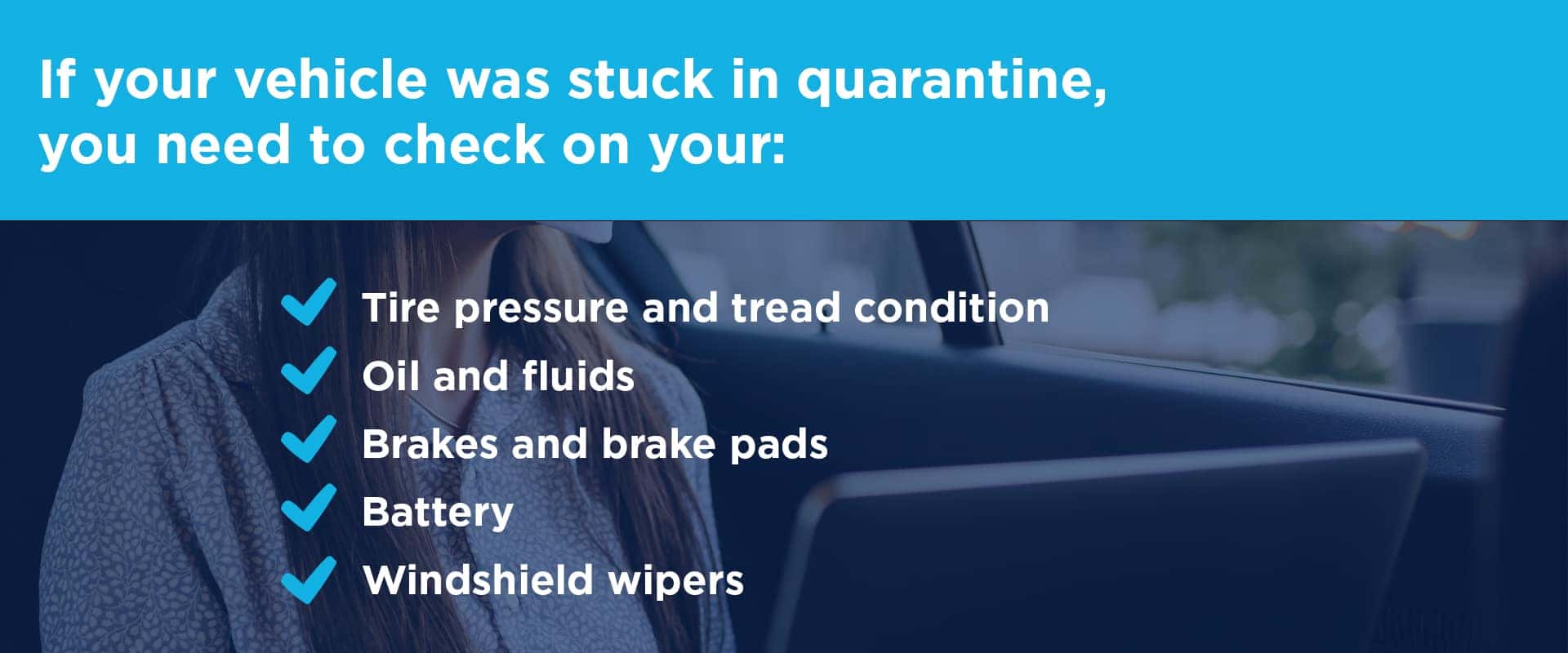 This is the perfect time to connect with an automotive maintenance specialist to understand how your vehicle has changed in the last year. From there, your team of experts can build out a revised maintenance schedule that reflects your post-pandemic commute. Tell them about your new weekly mileage, how often your car sits idle, and any major trips on the horizon to establish a healthy new maintenance plan that works for you and your vehicle.
Insurance that fits
So you've established that your commute and mileage will look different moving forward. The next step is understanding how the changes impact your insurance policy. A reduced mileage could lead to long-term savings.
For example, you could consider a pay-per-mile policy, in which your rates would be based on how much you drive. The traditional commuter might not find value if they accrue a large number of miles, but could your reduced drive schedule mean new opportunities?
An insurance broker like Holman Insurance works with customers to find the perfect policy for each driver. It's as easy as 1-2-3: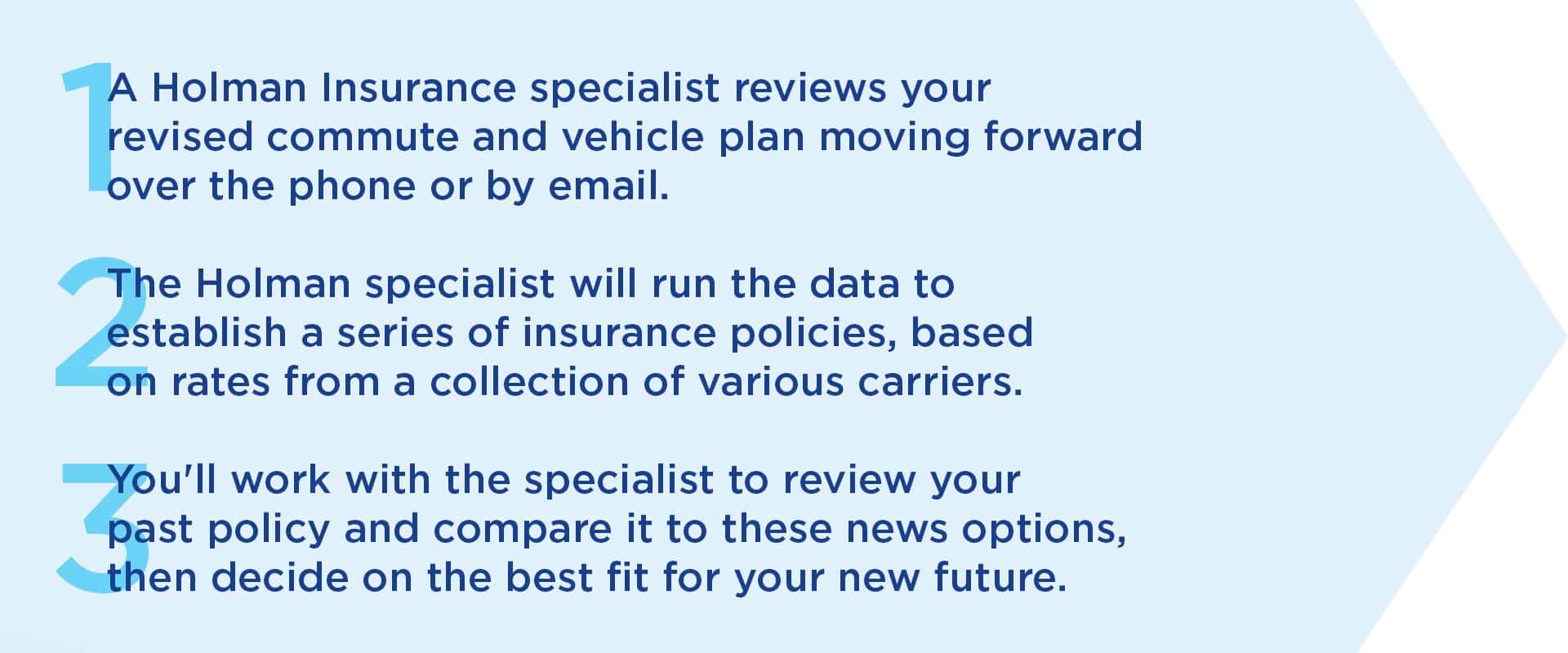 Contact us to understand how Holman can build a better maintenance schedule for your evolving life. Then, when you're ready, check out what insurnace savings possibilities are out there.