Alpina: Making Great BMWs Better
When you think of a BMW, what phrase immediately comes to mind? "The Ultimate Driving Machine," of course! Perhaps one of most successful, and long-lived advertising slogans of all time, The Ultimate Driving Machine slogan was spearheaded by longtime Ford, GM, and Chrysler executive Bob Lutz in the 1970s when he worked for BMW.
But BMW fans also know that there are some models far more serious than the standard models. Those that earn the M (for Motorsport) moniker are the highest-performing in their lines. BMW M models get more powerful engines, upgraded brakes and suspension, sportier appearance, bigger wheels, sportier seats, and more. It's very likely you've heard of M, but have you heard of Alpina?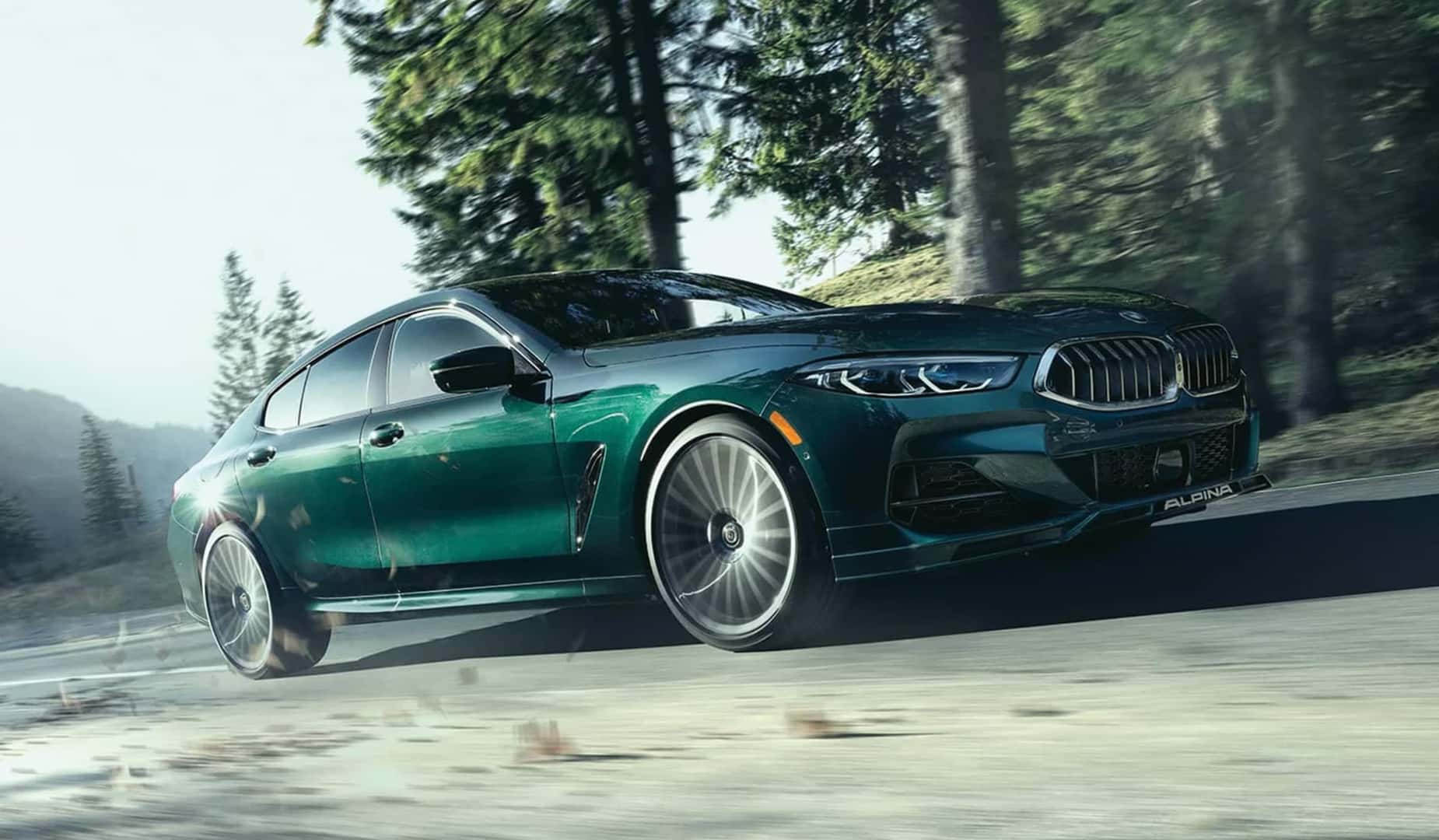 Alpina (formally Alpina Burkard Bovensiepen GmbH & Co. KG) is an automobile manufacturer founded in 1965 that works closely with BMW to upgrade certain models for both performance and comfort. While Alpinas may not have the same at-the-limit performance of the M cars, they are also extremely comfortable, and far more exclusive, with about 1,700 cars produced per year. You can spot a BMW Alpina from a distance by its signature 20-spoke light alloy wheels and different bumper shapes and trim. Inside, they have more luxurious interior materials, Alpinagauges, and Alpina badging.
The company offers a broader model portfolio in Europe, but two models are currently available new to U.S. customers, sold through BMW dealerships –including Holman's. They are the Alpina B7 and Alpina XB7.
Alpina B7
There is no such thing as an M7 –that would be inappropriate –so there's a B7 instead. The AlpinaB7, based on the flagship 7-Series sedan, is on its third generation, though it's actually the sixth generation full-size performance-luxury model from Alpina. Boasting a high-performance twin-turbocharged 4.4-liter V8 engine, it delivers 600 hp and 590 lb-ft of torque, the B7 enjoys a significant upgrade over the 750i's 4.4-liter V8, which itself produces 523 hp and 533 lb-ft of torque. On the other side of the showroom, the buttery smooth 6.6-liter V12 in the M760i xDrive sedan produces 601 hp and 590 lb-ft of torque.
With nearly identical power outputs, why would one buy a B7 over an M760i? For one, the V12 model has a curb weight around 400 pounds heavier –nearly all of which is over the front wheels. For another, the Alpina B7 is less expensive than the M760i. The B7's starting MSRP is $143,200, while the M760i xDrive starts at $157,800. However, going crazy with the online configurator, I was able to spec a B7 over the V12's starting price. The same lack of discretion on the option sheet allowed me to get to the M760i to $181,075.Perhaps most significantly, the B7 offers exclusivity that a "normal" BMW, even an abnormal one like the M760i that keen observers may only see a handful of times in their lives, does not. The B7 offers optional 21 inch wheels, while the M760i's only go up to 20 inches. The B7 also boasts exclusive leather seating and Alpina-specific paint colors.
Alpina XB7
If you prefer Sport Activity Vehicles over sedans, you're surely aware that BMW also does not offer an X7 M, as that would be arguably even less on-mission than an M7 would be. Remember, we're talking about Ultimate Driving Machines. But there is an X7-based Alpina XB7. Picture the Alpina treatment on an X7 –that means optional 20-spoke up-sized (23 inch!) wheels, gorgeous leather seats, exclusive colors, and a sportier variant of the 4.4-liter twin turbo V8, producing 612 hp and 590 lb-ft of torque. With no V12 available in the X7, if you want the fast X7, you need the XB7. As with B7, it's not just about speed; even the third row of the XB7seats passengers in first-class, not third-class, accommodations. While many manufacturers skimp on the third row materials because they're the "kid seats," theXB7'sseats have the same lovely quilted leather, the armrests are leather and not plastic. Pricing of the XB7 is actually a bit under the B7, despite offering essentially the same engine, and more of almost everything else.
Alpina B8Gran Coupe
CoupeNorth American BMW fans will soon have a third Alpina model –the Alpina B8. As you may have guessed from the naming convention used for the other two models, it's based on the 8-Series Gran Coupe. Interestingly, BMW does offer an M8 Gran Coupe, so a head-to-head comparison is more relevant than others I've made. However, since the B8 Gran Coupe is not yet in production, I can't tell you about its driving experience vs. an M8.
The B8's 4.4-liter V8 will produce 612 horsepower (more than the B7, same as the XB7) and 590-lb-ft. In the M8, the 4.4-liter V8 produces 600 hp and 553 lb-ft of torque. The M8 Competition boasts 625 hp at 6,000 rpm, so the B8 is splitting the horsepower difference between the two M models –but what's notable is where in the engine's power band the peaks are reached. The B8's maximum torque is available from2,000 to 5,000 RPM. The M8's is available from 1,800 to 5,600 RPM. The B8's higher torque output will probably feel a bit stronger than the M8's when accelerating from a stop.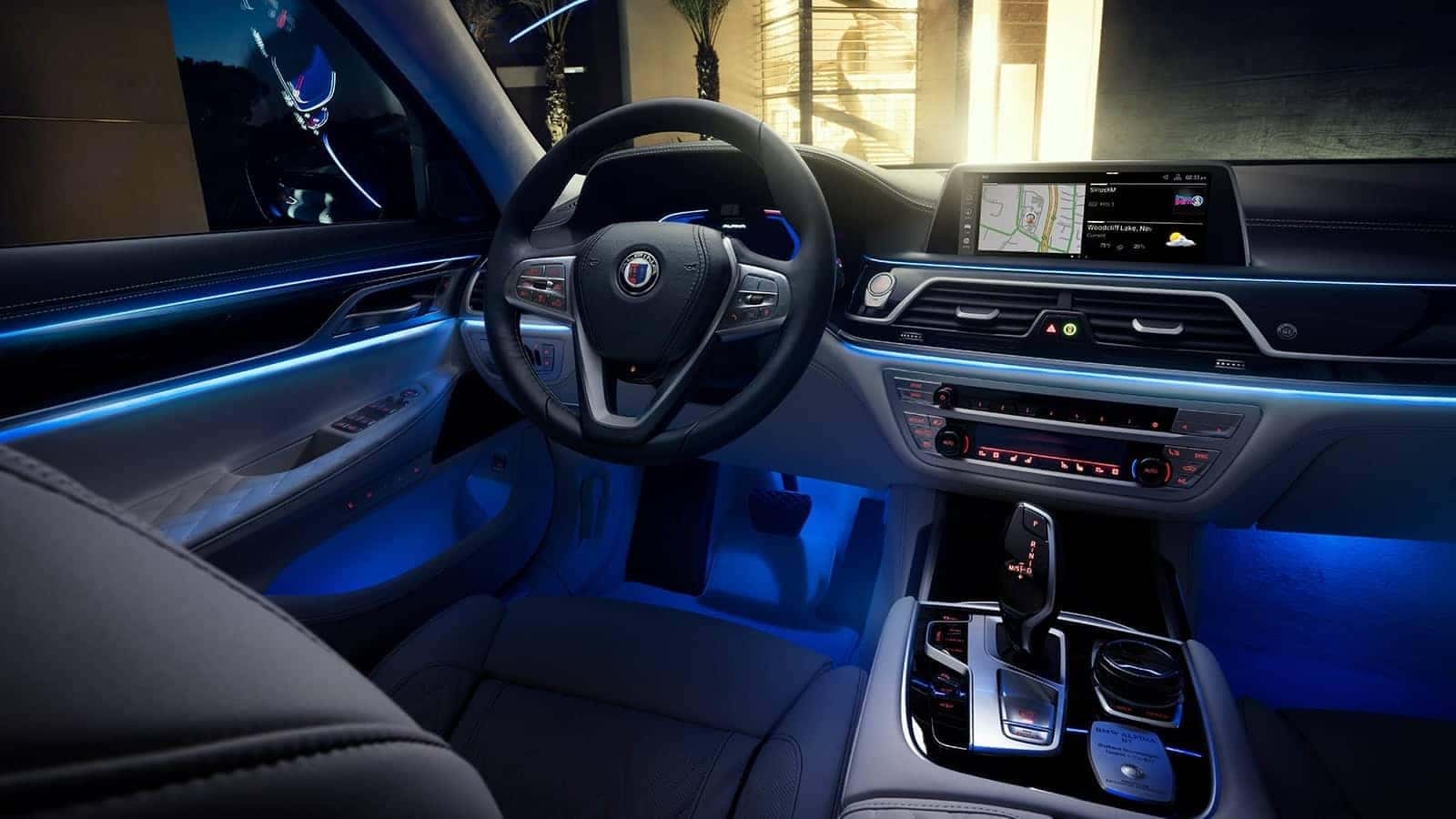 The Alpina Experience
Walking up to a low-slung, long-hood flagship luxury sedan like the Alpina B7, clad in large 20-spoke wheels, painted in glistening Alpina Blue Metallic paint, the word that comes to mind is presence. It's an imposing car to look at –the design is that of a relatively conservative three-box silhouette, but thoughtful details give it an extra spark. According to my phone's photo library, I last drove an Alpina B7 on September 19, 2012, and it was the previous-generation model. Still, many of the characteristic traits in today's B7 were present in its ancestor I drove nearly nine years ago. I remember the steering wheel leather being extra soft and feeling more padded than most cars. I remember effortless power (the F01-generation generated 500 horsepower and 516 lb-ft of torque), a delightful V8 sound, and a near-perfect ride and handling balance. Having driven 1 Series M, M3, M5, M6, X3M, X5M, and X6M models, the Alpina B8 was not nearly as hard-edged (though, to be fair, I rarely want to drive an M car in anything but Sport+ mode).
Alpina owners get the best of both worlds: easy purchase and service from their local BMW store, a car that boasts modern safety, convenience, and comfort, but with superior performance, hand-built engines and visual and comfort upgrades. It's fair to say that Alpinas are not exactly mass-produced cars, and that those who value something special will continue to seek out these very special BMWs. I know that on the rare occasion I spot one in traffic, it makes my day.
Inquire about the Alpina and other BMW models at one of Holman's BMW dealerships:
Lauderdale BMW of Pembroke Pines
---
More Info