Prepare Your Vehicle For Hurricane Season
You cherish your vehicle for the good times it gives you, but you also rely on it to be there for you in times of trouble. That may include the "get the heck out of Dodge" moments that could pop up during this year's Atlantic hurricane season.
The storm season officially starts on June 1 and runs through November 30. Experts are predicting slightly-above-normal storm activityfor2021.
The primary dangers that hurricanes pose for vehicles are high winds and water. Keeping the safety, needs, and wellbeing of the people with you in mind, here are ways to protect your vehicle and ensure it's ready for you when you need it.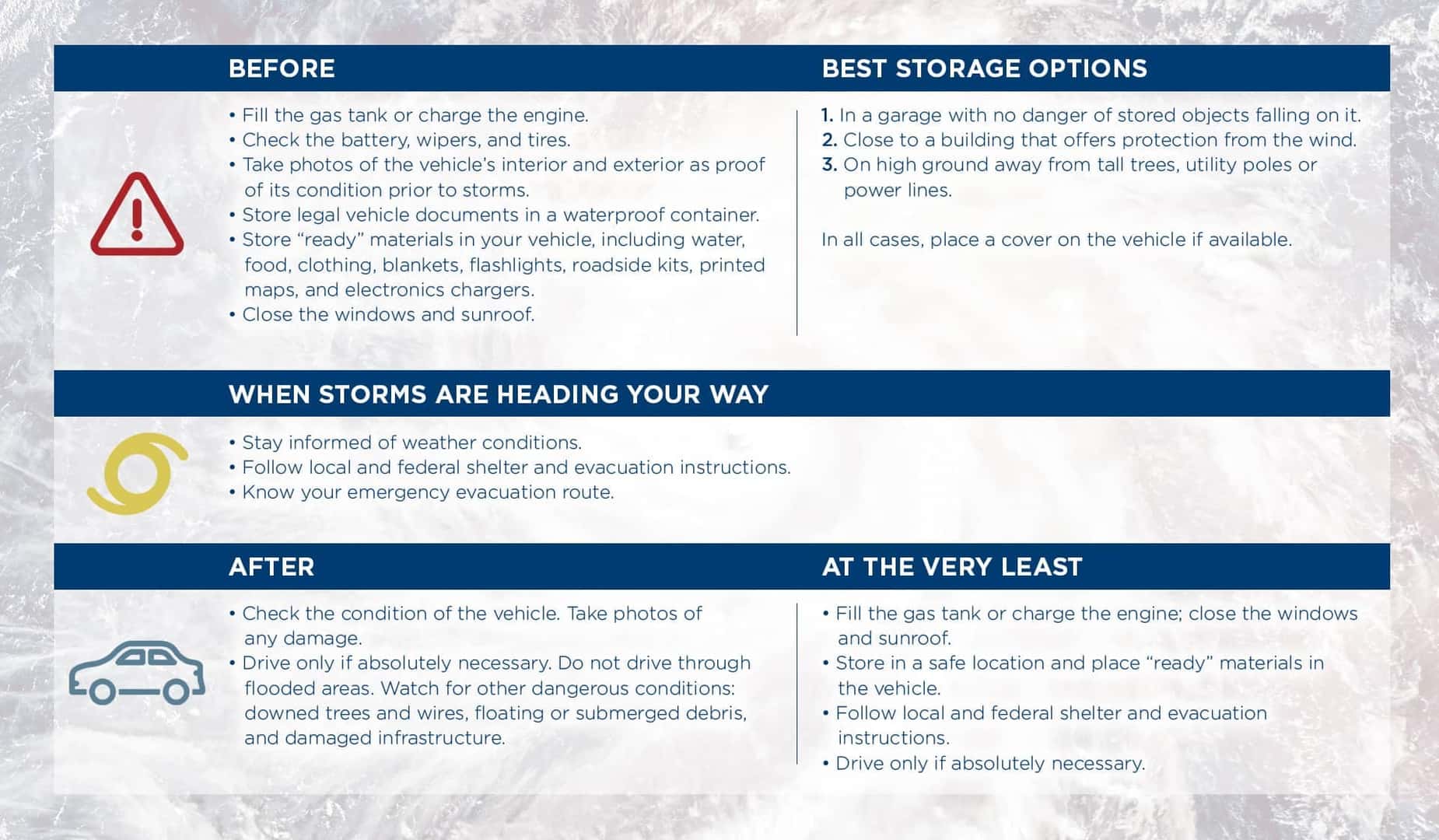 Keep your family and friends safe during this year's hurricane season. Holman Automotive can help ensure your vehicle is in top shape to weather the storms. Contact us.
Follow these guidelines to protect your vehicle from the high winds and water of hurricanes.
---
More Info